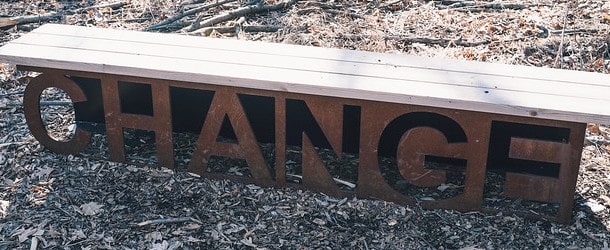 If you've driven the 405 freeway recently, you may have seen a billboard from "ChangeFi," a bank that seeks to eliminate social and racial inequality in banking/lending.
This means increasing Black and Latino homeownership, while serving businesses and individuals with less banking.
In the process, they hope to empower all Americans to pursue their dreams by working to bridge the wealth gap.
In addition to operating as a bank, ChangeFi is big on home loans, offering a ton of products through its "Change Home Mortgage" brand.
Let's learn more about them to see if they may have solutions that others don't.
Change Home Mortgage Fast Facts
A Community Development Financial Institution (CDFI)
Offers banking, small business loans and home loans
Specializing in lending to non-traditional borrowers (gig workers, immigrants, etc.).
Established in 1994 (rebranded in 2021), headquartered in Irvine, CA. is in
Licensed in 27 states and the District of Columbia
Home loans originated over $7 billion last year
Also operate a wholesale lending division called Change Wholesale
As mentioned, ChangeFi operates a residential home loan division known as change home mortgage.
They were formerly known as "Commercial Home Mortgages" and also do business under the name "Change Home Loans".
The company offers both home purchase financing and refinance loans, with a large number of loan programs available.
They are unique in that they operate as a community development financial institution (CDFI), which allows them to pledge mortgages to non-traditional borrowers.
Simply put, they enjoy some regulatory exemptions related to Regulation Z and risk retention.
For example, they can approve people who operate an all-cash business, those who own cryptocurrency, those who invest in gold, immigrants, foreign nationals, freelancers, self-employed borrowers, and so on.
Plus, they're happy to serve traditional borrowers as well, including W-2 employees and being able to document their income with tax returns.
Currently, they are licensed to do business in the following states: AZ, CA, CO, DC, FL, GA, IA, ID, IL, KS, KY, LA, MD, MI, MN, MS, MT, NE , NM, NV, OH, OR, SC, TN, TX, UT, VA, and WA.
Change home mortgages seem to be most active in their home state of California, where about 75% came from loan volume.
If you are a mortgage broker, the company operates a wholesale loan unit called Change Wholesale.
How to Apply with Change Home Mortgage
Contact the loan advisor by phone or in person first to discuss pricing/eligibility
If you like what you hear they will send you a link to a formal loan application
Their Digital Mortgage App is Powered by Fintech Company Blend
Allows you to complete multiple tasks electronically and check loan status 24/7
One advantage of working with a change home mortgage is their multiple branch locations.
Because they operate like a brick-and-mortar bank, you have the option of going to an advisor in person.
Or you can simply visit their website, click the "Find a Consultant" tab, and then locate someone nearby to contact by phone or email.
Either way, you'll need to first get acquainted with a loan advisor to discuss loan schedules, pricing, and more.
If you are happy with what you hear, they will provide a link to formally apply for a mortgage. There is also a link to apply online on the webpage of each loan officer.
Their digital mortgage application is powered by Blend, a leading fintech in the mortgage space.
This allows you to complete most loan tasks quickly and easily without any paperwork from any device.
Once you apply, you will also be able to check loan status, upload any required documents, or contact your lending team through the same website.
Overall, Change Home Mortgage makes it easy to apply and manage your loan, and gives you options if you prefer in-person counseling.
Loan Programs Offered by Change Home Mortgage
home purchase loan
home renovation loan
refinance loan
Fannie Mae and Freddie Mac. traditional loans backed by
FHA/VA/USDA Loans
jumbo loan
reverse mortgage
Alt-doc loan program
investor loan program
Programs for Gig Workers, Freelancers, Immigrants and Foreign Nationals
Fixed-rate and adjustable-rate programs are available
One area where a change home mortgage really excels is the option of loans. They offer a ton of loan programs, including home purchase loans, renovation loans, and mortgage refinancing.
You can get traditional stuff like a conforming loan backed by Fannie/Freddie's, a jumbo loan, government-backed mortgages including FHA/VA/USDA loans, and even a reverse mortgage.
They offer both Fannie Mae HomeReady and Freddie Mac Home Possible for those who want to take home style renovations and FHA 203k for those who buy a fixer-upper, as well as a just 3% reduction on home purchases.
Additionally, they offer a suite of loan programs for non-traditional borrowers, such as gig workers, freelancers, real estate investors, immigrants, foreign nationals, and more.
If your income fluctuates or you're unable to file a full two-year tax return, their so-called "community mortgage" can be helpful.
They also have an Alt-Doc program that allows for asset reduction and qualifying bank statements.
And their Prime Plus program could be a solution for those who are just outside traditional financing guidelines.
Finally, they have an investor program for real estate investors who want to use their property's rental income cash flow to qualify.
You can get a fixed-rate mortgage, like a 30-year or 15-year, or an adjustable-rate mortgage, like a 5/1 or 7/1 ARM.
Change Home Mortgage Rates
One minor downside to changing home mortgages is the lack of pricing information. I couldn't find anything related to mortgage rates on their website.
No sample rates or daily rate tables, and nothing about lender fees either. Therefore, you need to collect this information from a loan advisor before applying.
Yes, get the pricing first before deciding to work with a certain lender. Although they may offer loan programs that others do not, take the time to shop around and negotiate.
There may be another lender with generous underwriting and better rates.
Change Home Mortgage Reviews
At the moment, there are not many reviews as they are brand new. I couldn't find much online.
However, once you have spoken to a loan advisor, you can google that person and get personalized reviews.
Many times, experienced loan officers have their own reviews online, which may come from companies they previously worked for.
This may give you something to look forward to if you are unsure of their history. You can also find reviews for their old brand Commerce Home Mortgage.
As time goes on, we will be able to collect more data to determine how they are performing as a company.
In short, if you have a unique loan scenario, a replacement home mortgage can be a good option.
We are talking about self-employed borrowers who have uneven income, poor credit history, or perhaps an immigrant or foreign national.
Their large selection of proprietary loan programs is what really sets them apart. The only questions are service and pricing, which we don't know much about.
Change Home Mortgage Pros and Cons
a quality
Can apply online or in person through their physical branch network
Offer a Digital Mortgage Application powered by Fintech Blend
Most tasks can be accomplished electronically from any device
Plenty of loan programs to choose from, including reverse mortgage
Act as a CDFI that allows for more flexible underwriting
May be able to approve you for a mortgage if others cannot
The goal is to level the playing field for black, Latino and underserved communities
Opposition
Not licensed to do business in all states
No mention of mortgage rates or lender fees
Limited customer reviews as they are a brand new
Can transfer your mortgage to a third-party loan servicer after closing
(Photo: konal gallagher)