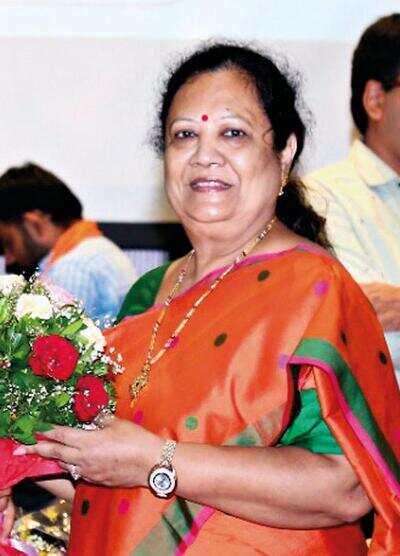 Zardosh at a program in Surat on Wednesday
Surat: During his first visit to the city after becoming the Union Minister of State for Textiles and Railways, Darshan Jardosh claimed that pre-Covid train movement would be restored only after a thorough review of the pandemic situation at various levels by the government.
Due to limited train movement, thousands of commuters including daily wagers are facing major problems while trying to reach their workplaces. Several up and down trains between Bhilad and Vadodara used to carry employees daily but these trains were closed due to Kovid.
The three-time MP from Surat assured, "The government is reviewing various aspects and will take necessary action to restart the trains."
Responding to a question about non-availability of concessions for senior citizens, Zardosh said, "Railway's regional offices usually take decisions related to concessions for different categories. The authorities will take necessary decision after reviewing the situation."
Accusing opposition parties of causing disruption in Parliament during her formal introduction at the time of her appointment as a minister, Jardosh announced the launch of the Mumbai Mahuva train, which she would flag off from the city on Wednesday. He said that the stoppage of Sampark Kranti train has also been allotted at Surat railway station.
Rejecting questions related to developing a railway division office in Surat despite being one of the highest revenue generating stations in the state, Jardosh claimed that these are the voices of the opposition parties.
"The Railway Division is in the process of reducing the offices so that development can be done on a large scale. There are no plans in the current situation for a divisional office in Surat," she said.
FacebookTwitterLinkedinE-mail