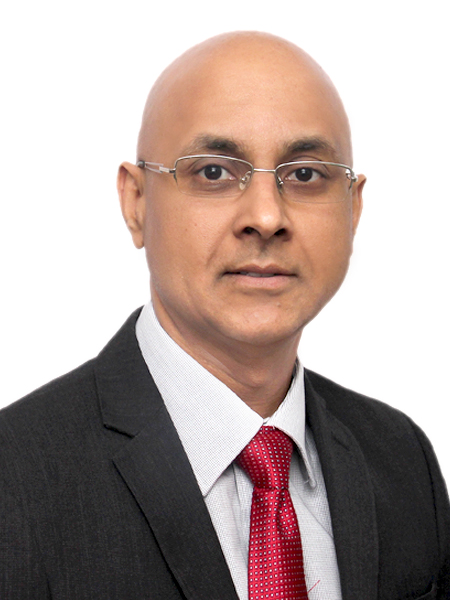 In conversation with Raj Ravuri, Director Industry Strategy-Manufacturing, Salesforce India, Dynamic Manufacturing India, edited excerpt
What are the top challenges your company has faced in the past year?
COVID-19 has forever changed the way businesses think about their future and how important a role technology plays in this new post-pandemic world. Whether you work in the retail, travel, government, manufacturing or healthcare sectors, companies must adapt to the new reality that businesses must transform to not only survive digitally – they do so at scale and with speed. should do.
While none of us could have predicted a year and a half ago that this would be our future, we are excited about the possibilities. Everything needed to convert to digital and Salesforce overnight has never been in a strong position. Our ability to pivot, innovate and lead the tech industry to support the communities around us work.com And now the Vaccine Cloud is proof of the core value of our innovation. And we're helping our customers pivot too. Our relentless focus on our customers, and helping them transform their business and achieve success in their business from anywhere will always be at the heart of what we do.
Together work.com We have the opportunity to create an even better workplace for all. A new way to work, a new way to connect, a new way to advance your culture by serving your customers, caring for your employees, serving all your stakeholders and achieving success from anywhere. The launch of Vaccine Cloud by Salesforce is a great example of how government agencies around the world are leveraging technology to manage the deployment of vaccines in a fair and equitable manner.
Have you adopted or extended the use of digitization to address these challenges? Can you give us some examples from product innovation to show how you've used digitization to meet these challenges and target growth?
Business continuity remains a priority for all. In this new hybrid world, organizations are re-imagining work and how to blend new virtual interactions with face-to-face meetings and deliver the new self-service shopping experiences customers have come to expect. Sales and marketing leaders are now tasked with earning market share and driving the business back into growth with a 360 degree view of the customer, in order to upskill themselves while achieving successful results. Investment in re-skilling of employees is essential for their growth and profitability. In short companies need a digital headquarters to achieve "success from anywhere" business model.
At Salesforce, we're driving the Slack-first 'Success From Anywhere' digital HQ model, where we seamlessly interact with our employees, partners and customers in a hybrid digital-first "Work from Anywhere" environment. , applications and data to enable digital workflow in every line of business, driving productivity and innovation. While our offices will remain an important part of our strategy when they reopen, the office is no longer at the center of our work day.
Our industry strategy is enabling our customers to get started with end-to-end Customer 360 faster than ever, tailored to the specific needs of every industry. We have launched key product innovations for our clients across our industry clouds for Healthcare, Public Sector, Manufacturing, Consumer Goods, Financial Services, Media and Communications etc.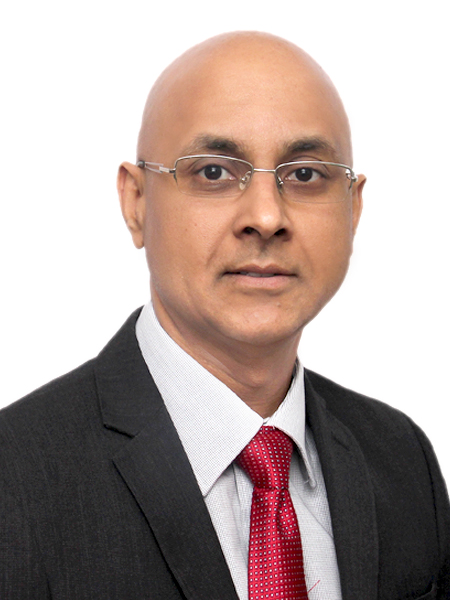 We also introduced the next generation of Sales Cloud – a new technology to support a digital-first selling world and Salesforce Service Cloud that helps businesses rethink their operating models and build a more resilient workforce. This year we've added updates like Service Cloud Voice, Workforce Engagement, Visual Remote Assistant to support changing customer service expectations and deliver connected, personalized service from anywhere on a single digital engagement platform.
Together Work.com Technologies like myTrailhead for Employees, CEOs and Managers will help people meet the imperatives of training and re-skilling their workforce by equipping them with the tools that a rapidly changing digital economy demands.
Salesforce has helped companies scale by unlocking the value of their customer data, providing them with a single source of truth, going digital faster and working from anywhere in the world with the confidence in all-digital. We have focused our attention on innovation across key industries, completely re-imagining what technology can do for specific industries, leveraging the power of the Salesforce platform to drive innovation, creating business with scalable industry solutions. development.
What are the specific barriers facing organizations with digitization programs (issues such as data security, lack of digital information, or financial/time constraints) and how can organizations address these challenges?
The COVID-19 pandemic presented a moment of truth for businesses. Many businesses simply aren't as streamlined and flexible as they once thought. Business leaders have had to adapt their business operations to be more agile and innovative to benefit customers. In an entirely digital world, businesses need technology that enables their teams to market, sell and serve their customers from anywhere. Simply put, businesses need to be digital first—moving first.
What we need for businesses is building technology responsibly: For technology to be effective, it must be built responsibly and reliably. Businesses' willingness to adapt will be a major determinant of success and even long-term survival. The need for digital training and reskilling to build more inclusive and stronger economies, digital training and reskilling must be central, especially in supporting disparately affected groups. Like employers, employees too need to be digitised. The crises we face provide institutions around the world with a chance to reevaluate their values ​​and think about becoming more responsible and sustainable. Every business has an immediate responsibility to act and do more than just maximize shareholder value. Together, they can rebuild public trust and make the world a better place for all stakeholders.
As a trusted digital consultant, we enable companies to move faster digitally and work from anywhere in the world by providing them with a single source of truth, unlocking the value of their customer data.
What has been the impact of this leap in digitization over the past year on customer preferences? For example, do you see an increase in demand for digital features, product customization, specialized after-sales support, or better supply-chain metrics such as faster time-to-market?
Whatever generation your customers are, their Expectations are now more digitally driven more than ever. Due to the pandemic, we wanted to find out what customers think businesses should do as the economic landscape begins to settle. Older generations are more concerned about companies offering entirely new types of products and services. Conversely, the younger generation wants to be able to access the existing offerings through digital channels.
according to our Connected customer report status89% of customers agree that how the company operates during a crisis reflects its credibility. Most consumers also expect companies to clearly state their values. A company's ethics has never been more emotionally important to customers than it is now.
In India, we are guiding customers like Edelweiss and SpiceJet through their digital transformations, touching every aspect of businesses in the process – from product offerings to customer service. Our global clients include ABB, Adidas, AXA PPE Healthcare, 3M, Mercedes-Benz, Honeywell and more.
of India largest cargo airline and leading budget carriers SpiceJet Uses Service Cloud and has previously increased call resolution from 18% to 31%. With Service Cloud digital engagement, the company is able to automate and manage 65% of customer queries with aa chatbot integrated with web and mobile sites and WhatsApp. And as a result, customer cases generated via email decreased by 61% and an average employee response time on chat dropped from 37.2 seconds to 25.5 seconds.
For example, Penna Cements has a large network of dealers, masons and other influencers who play a vital role in promoting the company's brand and increasing sales. To encourage and reward these partners, the company has created a Dealer Mason loyalty scheme program that is managed entirely on Salesforce. With Salesforce Sales Cloud, Penna Cement has completely digitized its sales processes- including lead management, order management, sales loss capturing, inventory tracking and even verification of PAN data. The solution provides a single source of customer truth, making it easy for sales teams to track customer needs, predict opportunities, and convert more leads. Salesforce Service Cloud consolidates all service-related requests, queries and quality complaints on a single platform for complete visibility. Penna's sales grew 15%, while the number of customers added year-on-year increased by 11%.