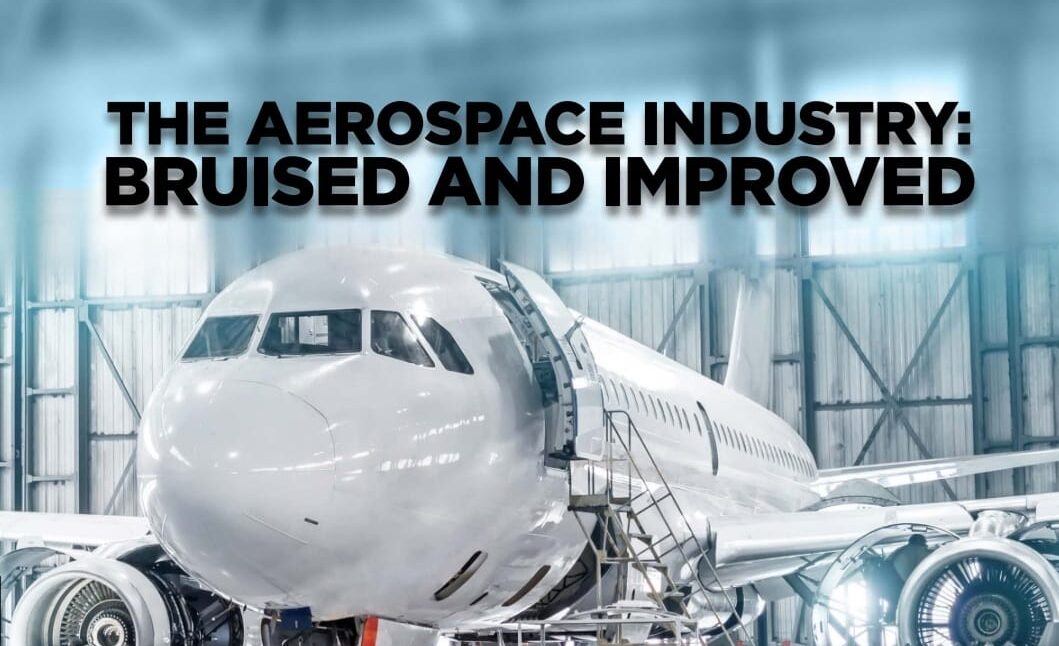 A studied look at how badly the industry has been hit by the pandemic, how it has been changed by it, and what industry experts say about its strengths and the recovery horizon
The pandemic hit the global aerospace industry like a sledgehammer. The otherwise resilient industry has been pummeled by a formidable, invisible enemythat has gone for the industry's jugular:international flight services – and to a lesser extent, domestic travel – have barely functioned since the start of the crisis.
Like many other industries, aerospace has been wholly unprepared to deal with the pandemic asit has faced a crisis of this kind for the first time in its history.The last pandemic of such scale and fury was the devastating Spanish flu of 1918-19;that was when aerospace had yet to become a global industry.Most aviation activity was limited to wartime use and pioneering flights.  For perspective, in 1919, Boeing company was only three years old and British fliers Captain John Alcock and Lieutenant Arthur Whitten Brownhad made the first ever flight across the Atlantic Ocean.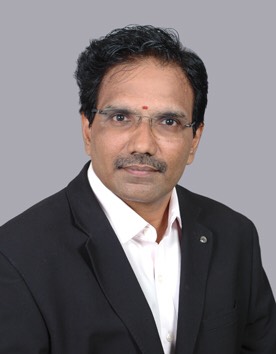 In the Eye of the Storm
Since the Wright brothers flew a powered, heavier-than-air aircraft at Kitty Hawk, North Carolina, the U.S. on December 17, 1903, the aerospace has had a remarkably exciting journey. Today's $298-billion global aerospace industry stands tall as the most vibrant and technologically advanced industry of all. It supports a multitude of global OEMs, suppliers, tool builders, hardware and software service providers involved in the activities of development, production, maintenance and support of aircrafts and spacecrafts.
Unfortunately, just when the sector was hurtling forward with a decade of uninterrupted growth, it was stopped dead in its tracks by crisis, and reversed.Reports estimate that the size of the global aerospace industry fell from $342.4 billion in 2019 to $298 billion in 2020 at a rate of -14 percent. As per an International Air Transport Association (IATA) report in April 2021, the estimated net industry loss in 2020 was $126.4 billion with a net profit margin of -33.9%. 
The ongoing travel restrictions meant that the number of passengers was reduced by more than half – only1.8 billion passengers flew in 2020; down sixty percent from the 4.5 billion who flew the year before. This has severely affected the livelihoods of people directly or indirectly employed by the industry. Closeto a million jobs were lost and 46 million jobs have remained in peril. 
There are indications that the crisis may have peaked. IATA expects the situation to improve this year with expected airline industry losses to reduce to $47.7 billion at a net profit margin of -10.4%. This offers some solace, yet is also an evidence that the industry is still not out of the red.
The few green shoots of recoveryare beginning to show, although they are more apparent in domestic travel than international, reported consultancy firm Roland Berger in a recent study. On their part, the defense aviation and space technology verticals, thanks to their longer product cycles, have largely remained unharmed. Budget allocations by the world's biggest defence spenders i.e., the U.S.A., the U.K., and India made a notable increase in 2020 and 2021. 
As the fog of uncertainty hopefully lifts over the world's economy during the next few years, the aerospace industry is sure to emerge as one among the most lucrative sectors for manufacturers, particularly the component and machine-tool suppliers and builders. 
At Dynamic Manufacturing India, we did a webinar on this topic in the month of May 2021, which was well attended and received by the industry. Three seniorand learned professionals of the aerospace and supply chain industry – Seenivasan Balasubramanian, Chief Executive Officer, IAMPL (a joint venture between HAL and Rolls Royce); Surendra M Vaidya- Executive Vice President and Business Head, Godrej Aerospace; and Mark Peers, President of SupplyPoint ,(a global inventory vending solutions provider)joined us to talk about the present situation and foreseeable opportunities.This cover feature is based on the main takeaways of the talk. This is the story of aerospace industry as it faces the crisis globally and in India, and the means, ways, and innovation it is adopting to overcome them.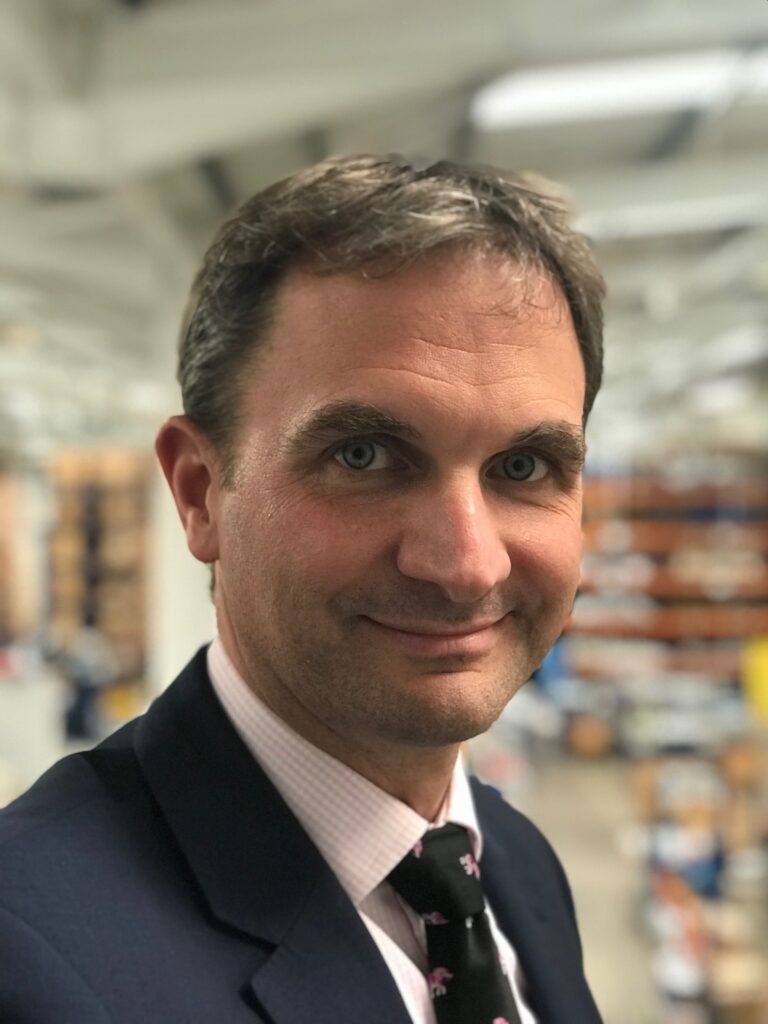 Bad News, Good News
The survival of the companies through the crisis depends on their response to the crisis.  "In order to overcome [the present challenges], companies will have to adopt various measures like multiskilling their resources and adopting intelligent automation technologies.Presently, all the customers are interested in cost-saving measures so we can all be well placed for any type of market situation," said Mr. Seenivasan.
The disruption of international travel has had, besides the monumental losses, another deep impact on the aviation business, which might not be as bad in the long run. The aircraft manufacturing industry, since the 1990s, has been dominated by two players. Chicago-based Boeing with its 7-series of jets and the European conglomerate Airbus with its A-series jets together have over 91 percent share of the global commercial aircraft market. The market includes widebody aircrafts, narrowbody aircrafts(also called single-aisles), and regional jets that are designed mainly for short-haul, domestic travel. The regional jets market is where the smaller aircraft manufacturers mainly focus on. These players include the Canadian airframer Bombardier, Brazilian airframer Embraer, China's Comac (Commercial Aircraft Corporation of China), Japan's Mitsubishi, and Russia's UAC. Their share has reduced during the last decade. Back in 2004, the regional jet players used to command around 16.7 percent of the airliner market in value.  But the competition with the global giants reduced their share to 5.1 percent in 2019, according to the aerospace market analysis firm Teal Group.
The not-so-bad news is that the crisis might have just created a level-playing field for the regional players, and in general a more competitive aviation market overall. 
As airlines around the world, hit by the pandemic in 20202, looked at ways of utilizing their larger aircrafts more for cargo and switched to smaller aircrafts for ferrying passengers, their orders for the big two, especially Boeing – owing the 737 Max woes – plunged last year .
Their deliveries have also suffered. A Defense and Security Monitor report stated that for the full year 2020, Boeing delivered 157 aircrafts, down from 380 and 806 in 2019 and 2018, respectively.Whereas Airbus delivered 566 aircraft, down from 863 and 800 in 2019 and 2018, respectively. These aircraft orders include those for their narrowbody planes like 737 and A-320, which would have otherwise flooded the regional market, crowding the share of regional jet manufacturers.
However, with the two giants having taken a beating in the international skies, the crisis might have given a level-playing field to regional jet manufacturers, particularly on their domestic turf. This could present an opportunity for airframers, component makers and tool builders not only in China, Brazil and Canada, but also in other growth regions like the East Europe and South Asia.
"This is the time for sector companies in these regions, including India, to build capabilities, to invest into new technologies, to acquire resources and be prepared for [a more competitive market] two years or three years down the line," said Mr. Vaidya.  "I look very much forward to the next few years which could see a great deal of diversification, investments into newer technologies, hiring of talent, and an overall new vision for the industry,"he added.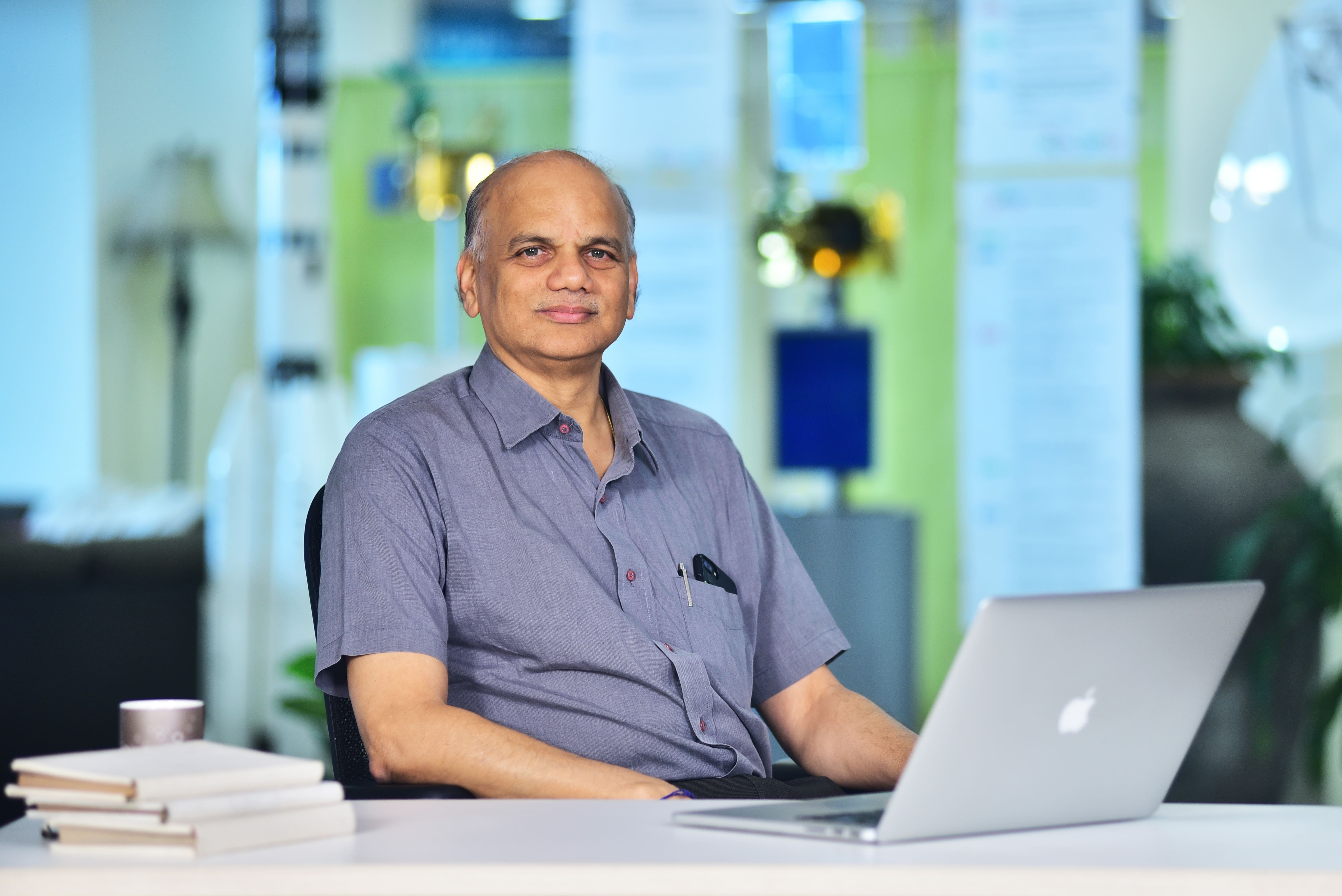 Moving up the global value chain
Aircraft manufacturing is the most complex, assiduous manufacturing process of all. Even a single defect, no matter how small, could mean tragic loss of human lives and millions in lost orders for companies. And the scale of production is huge; the number of parts that keep the plane in air count in millions – one Boeing 747 alone is made of six million parts, reported CNBC.
The MRO (Maintenance, Repair, Overhaul), upgrade and component manufacturing activities on their own make over 53 percent of the industry. The aircraft and engines OEMs make about a third of the pieas they own the technology, the design patents, R&D and the brand equity. All these are the reasons why there is a huge value for suppliers who can work their way up the $900-billion aircraft manufacturing and allied services industry's value chain (Figure 2).
With a value of about $16 billion (source: Maier Vidorno), India's aerospace industry only accounts for about 1.5 percent of the global aerospace industry. For comparison, the U.S. accounts for 49 percent of the global aerospace industry, and the next two countries with the biggest civil and military aerospace industries – France and China – account for 8 percent and 6 percent, respectively. Presently, India's manufacturers either operate in Tier 2 to Tier 4 supplier domains providing forgings, raw material and made-to-print parts or make cargo transport planes as is being done through the collaboration between Airbus and Tata for the making of C-295s, or produce under license of small, STOLs (Short Take Off and Landing) utility aircrafts being made by HAL.  Tata's JV arm with Boeing, Tata Boeing Aerospace Limited (TBAL) makes fuselage for the AH-64 Apache combat helicopter from its manufacturing facility in Hyderabad.Clearly, India's aerospace industry manufacturers have quite a distance to cover to get a place at the big table.
To understand what India's aerospace companies must do to move up the value chain, look at your company's value proposition from the perspective of a customer, said Mr. Seenivasan.
"Qualities like maintaining traceability, zero-defect processes and on-time deliveries are very critical for them," he added. As important are factors like development speed and competitive cost-levels.
The engineering talent of India where close to close to 500,000 engineers join the workstream every year can play a major role. "Our engineers are highly competitive.They can make the zero-defect programs to work, and we are demonstrating that. That's very important for the aerospace industry," he said.
The fact that both Boeing and Airbus have engineer centers in India stands testimony to India's inherent strength of talent. In December last year, Boeing decided to set up an engineering and technology campus in Bengaluru, Karnataka that will conduct core engineering and research for Boeing's current products as well as future platforms. The campus will be one of the largest for Boeing, outside of the US, said the company. Besides, it has partnerships with 17 R&D partners that include major universities. (Figure 3).
On its part, Airbus has an Engineering Centre in Bengaluru, operational since 2007, which has around 500 engineers working across both fixed- and rotary wing Airbus aircraft programs (A320, A330, A350 XWB, A380 and helicopters).
Then what would, for Indian A&D manufacturers, moving up the global value chain entail? It means that if they are a component manufacturer, they should aim at becoming an integrator;and from an integrator they aim at becoming a module builder. This evolution is very important, said Mr. Seenivasan. Because an increasing number of OEMs may not want to deal with multiple suppliers. The pandemic has forced the OEMs to consolidate their vendor base and focus on fewer regions for their manufacturing needs. They want to deal with suppliers who are very reliable, which means they want to deal with module builders. "Therefore, the sooner the Indian manufacturers get to that stage, the better it is for the industry," he said. One of the best ways to reach that stage is to create partnerships and understand and leveragethe strength of each other: that'sgoing to be the answer for moving up the global value chain.
Among India's other key strengths is its rich legacy – itsmore than three decades of experience in developing aerospace and defense systems. "We have fantastic number of more than 5,000 scientists at reputed organizations like DRDO and ISRO, and more than 1,500 industries in India are today engaged with either ISRO, DRDO,other PSUs or with the global aviation market," said Mr. Vaidya.
Presently, the Indian industry is betterpoised to serve its domestic requirements than it is for global aviation needs. For global OEMs, Indian manufacturers will have to scale up from Tier 3 and 4 suppliers and get into subsystems and assemblies. That is a whole another level.
"There is a huge difference – whenwe talk of producing assemblies at a rate of 30 to 40 in a month [for global OEMs] compared to domestic requirement where companies produce a complex assembly at a rate of three to four or five per year," said Mr. Vaidya. He added that the Indian companies will need to move up that learning curve to bridge the gap. 
And he feels that it can be done. "We have the inherent strengths of skills and talent, the basic infrastructure, and a number of test facilities," he said. The need is to move up the value curve to make aircrafts and engines that can really be accepted by users across the spectrum – rightfrom the defense forces to the airliners. And that will need the backing of big investors, public-private partnerships and the right vision and action of the policymakers.  The government, on its part, has been taking steps in that direction.
In August 2020, under the Atmanirbhar Bharat initiative, India's Defence Minister, Rajnath Singh announced import embargo on 101 defence weapons and military platforms that included transport aircraft, the short-range surface to air missiles, light combat helicopters, radars, and ship-borne cruise missiles. The government followed it up with another move this May that imposed restrictions on additional 108 military weapons and systems such as next-generation corvettes, airborne early warning systems, and radars as per a staggered timeline.
 
Mr. Peers agrees with the view that the vast pool of engineering talent at India's excellence centers, start-ups and universities is one of its key strengths.  "Every time I visit India, I am just blown away by the talent, the commitment, and the passion that the engineers have for making things happen. Utilizing and developing skill base will help India move up into the big league and garner a higher percentage of the global spend,"he said.
India is also a big defense spender and that can create ecosystems and capabilities that can help the domestic aerospace companies. As per the military expenditure report published in April by Stockholm International Peace Research Institute (SIPRI), the US accounted for 39 percent of global defence expenditure, China accounted for 13 percent, and India accounted for 3.7 percent at $72.9 billion. "This has been a well-proven technological route for countries. You develop technologies for the military, you commercialize that so that generate revenues and improve a country's own technical progress," Mr. Peers said. 
What Tomorrow Brings
Presently India is dreading the onset of a third wave, so it is hard to take a calculated shy at what lies in the future. Therefore, the industry stakeholders mostly take a conservative view.  "The civil aerospace industry could take at least a couple of more years to get back to pre-pandemic levels. The revival is going to be faster in the narrow body segment followed by the widebody segment," Mr. Seenivasan said. 
The OEMs, the airframers and the suppliers, have started to prepare for the 2-3-year recovery horizon. "Everyone is looking at cost optimization as their priority today. This industry works on long-term horizons so when somebody is thinking about revival in 2023-2024, they are already thinking about how to make plans for that today. This is where our networking and connections with partners becomes very important," he said. 
Mr. Vaidya also said that the industry could see the pre-pandemic numbers only around 2023-24. He was especially optimistic about the Rs. 48,000-crore order awarded by the Indian Air Force to HAL for 83 Tejas fighter jets. "In addition to strengthening the capabilities of our forces, the order is going to bring in a lot of revenue to the private industries," he said.  Globally, the economy looks to be returning to a revival, thanks in a big part to the U.S. President Biden's $6-trillion infrastructure program. "The American market is seeing a healthy rate of growing and this is due to the government's investment," Mr. Peers said.  However, parts of Europe, Middle East and Asia – excluding China – are still confronting the pandemic and ambling along the path to recovery. Therefore, as our experts predicted, the recover horizon could stretch to the next 2-3 years, and that gives our aerospace industry manufacturers plenty of time to recover and re-energize .
---